Career Development
Effective trial management is essential to the delivery of high quality clinical trials, yet the career pathway for trial managers across the UK is variable; this is something that the UK Trial Managers' Network is hoping to change. Whilst we recognise the lack of career structure, we feel that in order to make progress, it is essential we understand what is important for trial management professionals with respect to their personal and professional development. In summer 2019 we sent a survey to our members to find out what is important to them. The responses we received will help us to demonstrate what is important to the profession as a whole. The results of this survey were presented at the ICTMC 2019, submitted to a scientific journal and developed during a workshop at our Annual Meeting, in October 2019.
Click here to access the UKTMN Career Development Survey Results paper
This work has been developed and managed by several members of the UKTMN Executive Group. We hope to develop this work further and move the career pathway agenda forwards.
---
Trials Methodology Research Partnership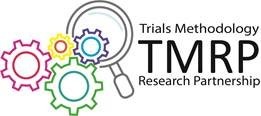 Following a successful application to the MRC-NIHR Methodology Research Programme by the MRC Hubs for Trials Methodology Research and other organisations, the UKTMN will be working in collaboration with a number of networks and institutions across the UK in trials methodology research. Launched on the 1st June 2019, the Trials Methodology Research Partnership is made up of five Hubs for Trials Methodology Research, and five partner networks.
This partnership will allow important research to be conducted into the efficient design and management of trials, combining the expertise of multiple groups. Novel methodology can be explored and implemented, and our focus will be to ensure that trial management is well represented within this new phase of methodology research. We hope that, as UKTMN members, you will take this opportunity to contribute to this vital research.
The UKTMN hosts a trial methodology webinar series on behalf of the TMRP. All partners are invited to present webinars within this series, covering a wide range of topics. For more information about the TMRP webinars, please click the link below.
Click here to find out more about the TMRP
---
UKCRC Registered CTU Trial Management Operational Group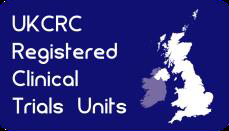 The CTU Network has formed a trial management specific operational group, and the UKTMN are pleased to be an integral part of this group, along with six trial managers from registered CTUs across the UK. This group is working on bridging gaps in operational issues encountered by trial management professionals, and will work in conjunction with other operational groups to properly represent trial management as a whole.

Click here to find out more about the CTU Network
---
Click here to find out more about the collaborative relationship between the UKTMN, the UKCRC CTU Network and the TMRP:
WORKING TOGETHER: expertise in clinical trial design and conduct
---
Estimating Site Performance-2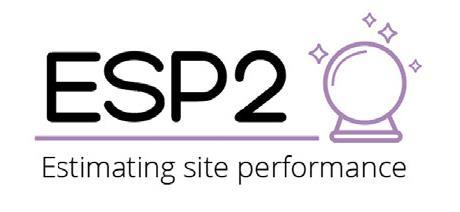 The ESP2 project aims to test a tool that just might help. The project is led by trial managers based at the University of Aberdeen and asks trial managers to make predictions about site recruitment after carefully considering eight 'red flags' for poor recruitment. These flags (e.g. lack of site staff engagement, or previous poor performance) were developed in the original ESP project, which was published earlier this year in Trials (https://trialsjournal.biomedcentral.com/articles/10.1186/s13063-019-3287-6).
The UKTMN has partnered with Trial Forge to support ESP2. The project needs 1000 recruitment predictions from trial managers so it is likely that everyone in the UKTMN can play a role. Predictions will be made online and the web-based system has now been launched.
Click here to join the ESP-2 study, or find out more