Registration is now open for the UKTMN Annual Conference 2022, taking place online 22-23 March 2022.
Registration
The UKTMN Annual Conference, available only for UKTMN members, will take place online across two half days (~9.00 - 13.00).
The full programme is shown below. Registration is flexible to allow you to attend both or a selection of the two days.
Attendance will be charged at a rate of £25 per day, or £40 for both days.
Places are available for the conference on a first come first served basis. You can register your place via the University of Nottingham online store, linked below. Please note, the online store is not a UKTMN page, and you will need to create account details to register your place. It is not possible to pay for your place at the conference via invoice, all payments must be received via the online store.
Click here to register for the UKTMN Annual Conference 2022
This event will be hosted via MS Teams. A link and joining instructions will be sent to you via email before the event. If you have any questions regarding registration please email [email protected]
Abstract submissions
We welcome abstract submissions for oral or poster presentation for interesting trial management methodology from trials or studies that you have worked on. Oral presentation may be selected for main programme presentation, or during a parallel session.
Abstract submission window has now closed.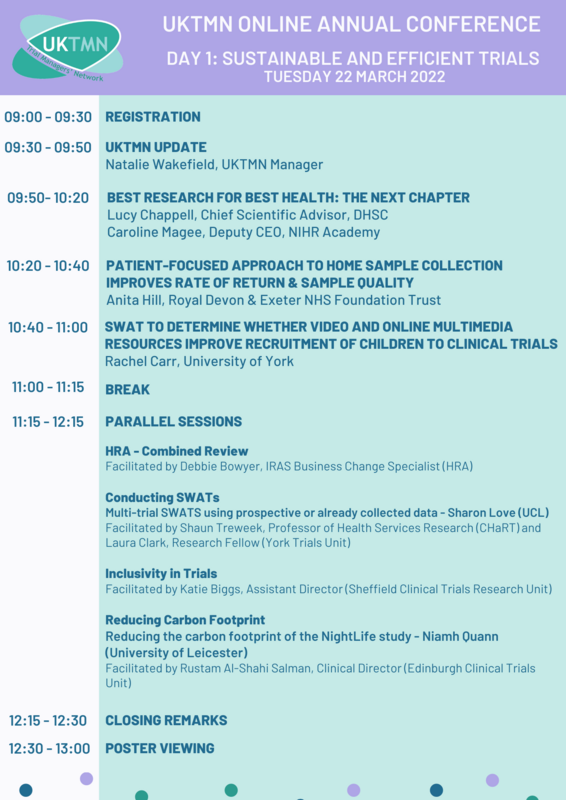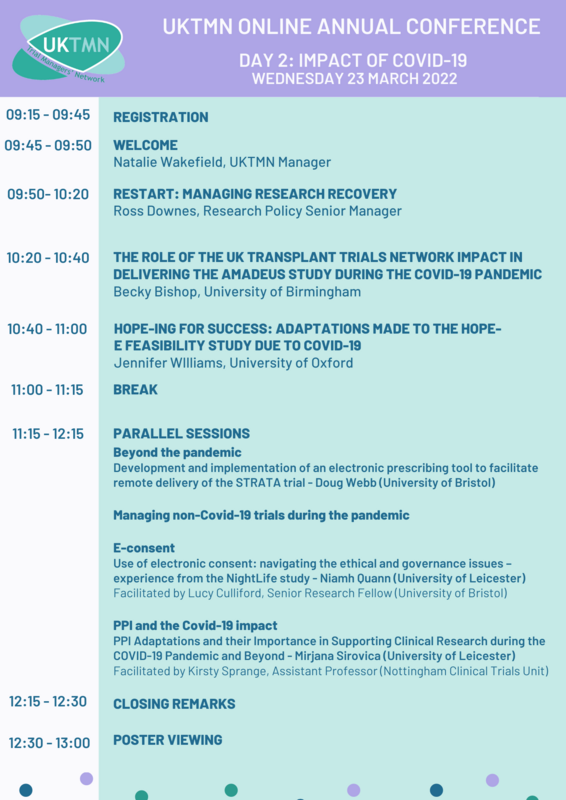 Please note the programme is subject to small changes prior to the event.