UKTMN Monthly Bulletin
October 2023

---
Save the date for UKTMN Annual Conference 2024
We're excited to announce that the date of our Annual Conference next year is:
Tuesday, 4th June 2024
The conference will be held in Birmingham and more details will follow in due course. We very much hope that we'll see you there!
---
Happy 25th birthday UKTMN!
On November 9th, we will be celebrating 25 years of UKTMN. Individuals who play a leading role in UK clinical research and UKTMN supporters will gather with UKTMN members in Nottingham for a half-day programme of short talks reflecting on the past and looking to the future, followed by a buffet lunch and drinks reception.
We have created a Padlet online noticeboard so that YOU can submit a message to be shared during the event.
Unless you have a desire to remain anonymous, we'd love you to add your name and institution to your comment so that we can see where the messages are coming from.

---
Professional development - career journey case studies
We are pleased to share with you the first of our brand new series of trial management professional development career stories. UKTMN is passionate about increasing recognition of trial management as a profession and about encouraging career development for individuals at all stages of the trial management journey. This journey is rarely a clearly signposted path, and the routes that trial management professionals take to develop and progress their careers are diverse. Through this resource, we are hoping to capture a range of real-life career journeys that will provide the trial management community with a valuable insight into other people's careers that we hope will help and inspire them on their own trial management journeys.
Click here to read our first professional development career stories
We'd love to hear about YOUR own journey, so please contact us to share it.
---
UKTMN training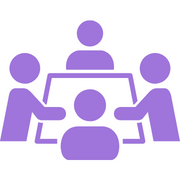 22 November 2023
Led by Suzanne Hartley (NHS England), Macey Murray (The MRC Clinical Trials Unit at UCL & Health Data Research UK), and Louise Dunn (NHS England). More places have been opened for this popular training session:
Demystifying access to data from NHS England for clinical trials
7 December 2023
Led by members of Bristol Trials Centre and York Trials Units who are experienced in costing trials, and members of the Yorkshire and Humber Clinical Research Network who will provide training on the online SoECAT form and cost attribution:
---
Upcoming UKTMN webinars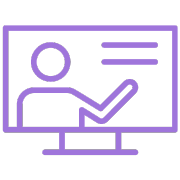 23 January 2024
Presented by Trial Manager Zoë Walmsley of Newcastle's Clinical Trials Unit:

Working with NHS England: Insights from the UK Mini Mitral Trial
---
e-Consent in UK academic-led clinical trials: current practice, challenges and the need for more evidence
We're delighted to share with you this paper on behalf of the eConsent collaborative group, 'e-Consent in UK academic-led clinical trials: current practice, challenges and the need for more evidence', which has just been published in Trials.
E. J. Mitchell, D. Appelbe, A. Bravery, L. Culliford, H. Evans, A. J. Farrin, K. Gillies, K. Hood, S. B. Love, M. R. Sydes, P. R. Williamson, N. Wakefield & as part of the e-Consent collaborative group
Click here to read the full paper
---
Get involved with UKTMN!
Present a webinar:
We are looking for volunteers to present webinars to UKTMN members. This is a brilliant opportunity to gain experience of presenting to a national audience, and we know from feedback that webinars are an invaluable resource for learning. Your webinar doesn't need to be a full hour; perhaps 20-30 minutes is more suitable for your chosen topic, we can be flexible depending on your preferences.
We know from speaking with you that you often underplay the importance of your day-to-day work and knowledge. Believe us, our members will want to hear about your experiences! To get an idea of what's involved, check out our recent webinars here. If you are interested, please click the link below and let us know what you would like to present.
Write a blog post:
One of UKTMN's remits is to enable members to share their expertise across the community of trial managers and we hope the blog provides another way for you to do this. We have around 1,400 members and, collectively, a wealth of experience, so if you've got an experience to share, this forum is a great place to do it! It's an opportunity to share something that could be really helpful to other trial management professionals, but may not be 'big' enough to submit as an academic publication or that you may not feel confident enough to present as a webinar.
You can read our latest blog posts here. If you've got an idea for a blog piece, great. All we ask is that you run your idea by us first before starting to write, just to check whether it's something we could post on our website. We look forward to receiving your blog ideas via the link below.
---
Trial Monitoring Plan template for UK CTUs
On behalf of Shiva Taveri, PhD student at UCL's Institute of Clinical Trial and Methodology:
I'm a second year PhD student and my primary aim is to improve trial methodology by creating a Trial Monitoring Plan template for UK CTUs. In my first year, I had the privilege of collaborating with several UK CTUs, whose invaluable contributions were crucial to the project's development.
After reviewing monitoring templates from 31 UKCRC registered CTUs, I designed a Trial Monitoring Plan template. I then conducted two rounds of Delphi surveys and organised a two-day consensus meeting to refine the template. It is now ready for dissemination and practical testing. I seek further collaboration with CTUs to put this template into action.
How we can collaborate:
Conducting 1-1 qualitative interviews at CTU locations to gather insights on the template.
Hosting workshops or presentations to discuss template usage and potential optimisations.
Piloting the template for 6-9 months, followed by qualitative interviews and adjustments.
If your CTU is interested, we can discuss this further over Teams. Please reach out to me at [email protected] (Shiva) for more details or questions.
---
New Persevere project website launched with guidance on managing participation changes in trials
On behalf of William Cragg, Regulatory and Governance Affairs Manager & Methodology Lead for Trial Conduct, Clinical Trials Research Unit, Leeds Institute of Clinical Trials Research:
UKTMN members may already be aware of a project called 'PeRSEVERE' (PRincipleS for handling end-of-participation EVEnts in clinical trials REsearch) which was initiated within the UKCRC Registered CTU Network in 2019. The project's aim has been to develop guiding principles for how trials should be designed and run to manage the different ways that participants might change their level of involvement. This can sometimes be a challenging area, and the principles aim to give everyone clarity and confidence about the right approach.

The Persevere principles were finalised in 2021 after an international consultation exercise. Until now, they have been available via the Registered CTU Network website. However, the Persevere project steering group is delighted to let you know about the new project website: persevereprinciples.org.

The aim of this new site is to make the Persevere principles and associated guidance easier to find, navigate and use. The section 'Persevere and you' has a series of short introductions to the project for different groups – including Trial Managers - that aim to help people get to grips with the content of the site, particularly those new to Persevere or new to clinical trials.

Finally, we have a 'resources' section, which has a handful of resources for putting Persevere's recommendations into practice – this will be added to over time. If you are aware of something else you think should be linked here, or any other feedback on the site, please do get in touch with the project team at [email protected].

The project steering group would like to reiterate their thanks to all those who have been involved or engaged with the project over the years, including those in the UKTMN.
---
TMRP Doctoral Training Partnership Recruitment
The MRC-NIHR Trials Methodology Research Partnership (TMRP) aims to Improve health by improving trials. Our MRC Doctoral Training Partnership presents an opportunity to undertake training for a PhD in trials methodology.
The TMRP DTP PhD programme offers projects aligned various areas including statistics, data analytics and informatics, computer science, health economics, qualitative methods, mixed-methods, clinical medicine and psychology. This year we are offering up to 38 competition funded PhDs with our 12 research organisations.
For more information please visit https://mrctmrpdtp.com/current-opportunities/
Closing date for applications is noon on 15th January 2024.

Please contact [email protected] with any queries.
---
UKTMN Forum on Slack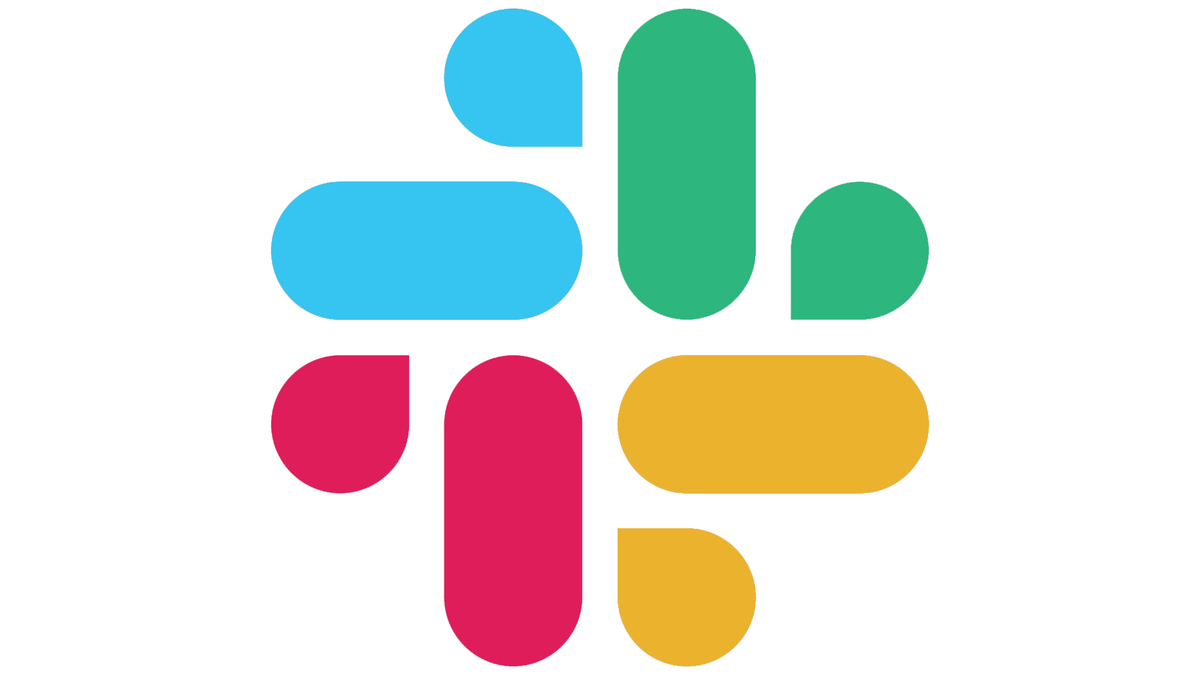 Our Slack forum is a great place to network and solve issues with trial management professionals across the UK.

Click here to find out more about the UKTMN Forum via Slack
---
Did you know...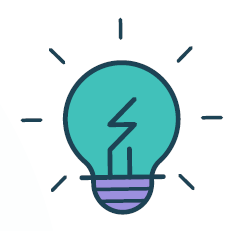 We have added 11 trial management vacancies to our JOB PAGE
and 1 event to our CALENDAR OF EVENTS
---